When I was little and would travel to Japan with my mother, we would often joke how the flight itself felt like a trip of its own. Since in most cases it would take up to 47 hours to fly from Brazil to Japan, it was basically a two day trip just to get there.
As a kid, it would even feel like going to an amusement park for a day. I would long for the day that I could buy my favourite international candies and snacks at the duty-free shop, watch as many movies as I wanted with the in-flight entertainment center while eating my meal (which my mom never allowed me to do at home) and arrive fresh and rested to go adventure in Japan.
As the years went by, airlines have continued to increase their hospitality and developing their technology in order to make trips more enjoyable and here are today's main perks of flying overseas.
THE DUTY-FREE SHOPPING
It sounds quite silly to spend money shopping literally right before a trip. However, international grounds mean international tax-free prices and the great time to buy all those things you've been procrastinating to buy because they were too pricy. With the duty-free discounts, it's the perfect time. Go get those fluffy gloves you've been needing or those speakers you've been dying to get for your annual summer
barbecues.
THE HIGH SKY SUNSET
Depending on where you are headed, your flight will probably depart in the evening and you will have a front row seat to a beautiful sunset amongst the clouds. What better way to start your new adventure, right?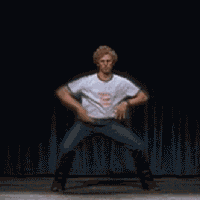 FLIGHT ENTERTAINMENT SYSTEM
If you have travelled overseas, you probably have already explored the entertainment system that becomes your best friend for the next 8+ hours. But what makes this small screen worth your time, are all the most recent movies and television shows from all genres. It's the perfect time to catch up on all the latest movies you have been eager to see but haven't had the time. Now it's your chance!
THE MEALS
Airplane food has been a common unfavourable reason not to travel overseas, due to the flavourless meals served in the past. Luckily, airlines across the globe have acknowledged this problem and unravelled why the taste of meals change when served up in the air. It turns out that the concentration of salt and other spices tend to decrease on high altitudes. As a result, airlines have collaborated with professional gastronomes and nutritionists to spice things up even more and create tasty menus. Today, I look forward to international flight meals, because they are always inspired by local cuisine either from the country you are leaving from or arriving at. Also including a dessert and drinks.
THE JETLAG FIX
Since you were flying for long, with plenty of time to eat, sleep, watch a couple of television shows and even had time to get some work out on the way. You'll probably be somewhat fresh at arrival and ready to start your new adventure!
Which is the perfect solution for the dreadful jet lag. With plenty of energy to survive until night when you can finally sleep on an actual bed in local time.
Note: Make sure to contact your hotel check-in times in advance since some hotels (especially in Asia) only allow check-in after 13.00 and even at 15.00. Which means you'll have to store your luggage in the hotel until you can get in your room.
BONUS: CASHING IN THE MILES
If you keep track of your miles (points gained from every flight taken from a non low-cost airline like Ryanair, Transavia and others), then with this overseas trip you have probably earned enough points to reach a whole new level in your miles' plan. These new miles include numerous travelling benefits like lounge access, upgraded seats and even enough miles to buy a new trip!
So make sure to enjoy every part of your trip, even before and after you arrive at your destination!